Welcome to the new age!
When a healthcare institution turns to AI for web traffic, we enter uncharted territory of ethical concerns, misinformation potential, and trust.
So, imagine this scenario. You're in the bustling streets of New York, and amidst the flurry of yellow taxis, food trucks, and those street performers who won't leave you alone until you tip them, there's a clinic—Nao Medical. They're the real deal, armed with stethoscopes, patient files, and, well, maybe some not-so-friendly receptionists. Competition's fierce, and they're in the throes of it, trying to get ahead in the healthcare rat race.
Now let's throw a digital wrench into this scenario—AI. (Because why not? We've thrown it into everything else, from cars to, I don't know, toothbrushes?)
Despite being a real clinic, Nao Medical discovers the magic formula—E-A-T. No, it's not an upcoming diet trend. It stands for Expertise, Authoritativeness, and Trustworthiness. Essentially, Google's golden ticket to top-tier ranking. But here's the catch. Anyone can't just spew medical jargon and expect to top the charts. Google's E-A-T guidelines are all about ensuring that the content you post isn't just sourced from binge-watching 'House' or 'Grey's Anatomy.'
Enter yours truly. I could pen an immaculate article on the intricacies of cardiac arrest. But would you trust me over an actual physician? Google won't. (And it shouldn't, really.)
Now, Nao Medical is basically the 'Golden State Warriors' of this E-A-T game. They've got real MDs and, thus, credibility. So, it's a no-brainer to use it, right?
But let's cut the fluff and dive into some digits.
Nao Medical wasn't some website superstar. They were pulling in around 49.5K visitors per month (according to SimilarWeb), which is decent for a clinic. And then they started blogging.
Their blogging journey looked something like this (I used WebArchive to see how their blog page was looking like before):
September 2022: About 70 articles (14 pages, and, quick math, 5 articles per page).
January 2023: Around 145 articles (29 pages).
March 2023: Circa 245 articles (49 blog pages).
May 2023: A whopping 975 articles!
That's a content creation pace that even the Gilmore Girls would struggle to keep up with. About 14 articles daily? Impressive, right? I can almost visualize them sipping coffee and speed typing. But given the lack of visuals and length in these articles and the fact they don't deny the use of AI, 14 articles a day is a normal number, enough time to fact-check what they got from the model.
Now, turn your attention to SEMRush (a tool that lets you analyze Google Search). A sudden spike in keyword count became evident around May 24, 2023. They started growing by 2K+ of ranked keywords. Here's a brief Google 101 for you: websites get a 'crawling budget' based on their posting frequency and traffic. On Tab-TV, where we post around 3-5 articles daily, we have 2K crawls daily. So there's always a time delay between your posts, and you get ranked in Google, especially for not the most authoritative websites.

***
But even if they use AI to write articles between March and May, there is nothing bad in that. 14 posts a day is not too much to verify and fact-check.
By analyzing their blog posts, the credits for this barrage of content were given to a ten-member team, including Abyss Layug, Christine Diane Angeles, Dr. Nao, Dr. Sandeep Jain, Feladille Salcedo, Francesca Lim, Gladys Anne Labsan, Grace Bautista, Haseeb Jangda, Mary Raquel Tullao.
May I have overlooked something, and there are many more writers? No, because I referred to wp-json of their website to find all registered WordPress users.
So, each of them should verify 1.4 articles a day. Seems legit!
Nah, they became too greedy.
By July 2023, Nao Medical's blog was bursting at the digital seams with over 352,360 articles. Subtract their May count, and you're looking at a daily output of a staggering 6,073.5 posts. Even if these docs had coffee running through their veins, it's a Herculean task.
I don't believe that's simply possible even just to copy-paste-post such a number. That's if we rely on their authors' count is 607 articles per each author a day.
But when TIME and Alana Semuels came snooping around, Nao Medical answered this:
"You should know that most of our stuff is true and helpful. In a world full of lies online, we're here to set things straight. Sure, AI helps us create content, but we're picky about getting things right. We slipped up on a few of these articles. We are re-examining the way we review content, and we are ensuring this does not happen again. But every media company gets things wrong – but we focus on truly helping everyone that comes into our system. Take a look at our Google reviews, for example. We are real doctors. Real people. Real caregivers that are trying to help our customers end-to-end. Can you say the same about these other media companies? Makes you wonder whose side the author is on, right?"
***
Fast forward to today, August 11, 2023. Nao Medical's blog is flourishing with a whopping 173,114 pages. That's a mind-boggling 865,570 articles! And, oh, a little international flavor in the mix – some articles are penned in Chinese. Quick math alert: Over the past month, they've churned out an impressive 513,307 articles. Break that down, and you're looking at a daily output of approximately 14,666 articles. Talk about productivity on steroids!
But that's not the whole story. Apart from the blog, there's a significant reservoir of content in Nao Medical's /info subfolder. Leveraging the structure of WordPress Multisite, they've effectively organized their content under two main directories: /blog and /info.
Their sitemap:
Pinpointing the precise number of articles in the /info section is a challenge. Nao Medical has masked the page count and strategically set redirections from categories, so I can't see them. However, a look into Google Search reveals about 1.05 million indexed pages from their domain that attracted at least one visitor, according to SEMRush. Based on this, a conservative estimate would suggest at least 200K articles nestled within the /info subdirectory. It's clear there's more beneath the surface than meets the eye.
If we use the site: operator in Google Search to see the exact number of pages that Google currently indexes, there are 9.24M pages in Google Search. You can check on your own by using the site:naomedical.com in the Google Search bar.

And I found one more thing. Look at this: greed at the full glance!
They had /health subdirectory as well and used it for the same thing: to post AI-generated articles. And then… They registered one more website. Welcome, medicalhealthauthority.com!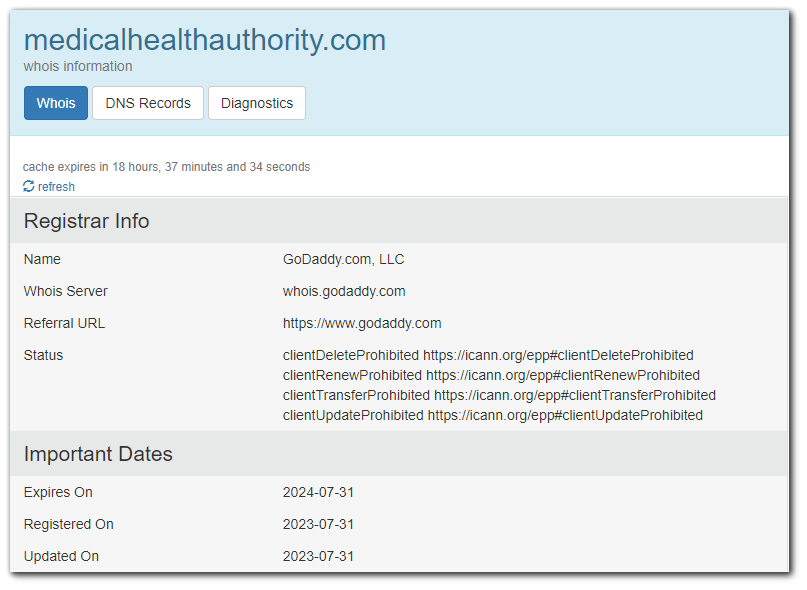 To give this website some authority in Google, they simply redirected the whole naomedical.com/health subdirectory to the new domain and generated articles on this website as well. The domain was registered on July 31, 2023. The theme and the authors are the same.
But here's where it gets intriguing: They seem to have sidestepped a critical detail—transferring content meticulously in their fervor to launch a new site. Instead, they ended up duplicating the entirety of Nao Medical's articles to this new domain. Enter medicalhealthauthority.com. This site sprawls across three subdomains: medicalhealthauthority.com/blog, medicalhealthauthority.com/med, and medicalhealthauthority.com/health.
This website sitemap:
The first bears an uncanny resemblance to Nao Medical's content repository, housing a staggering 854,573 articles. And as if that weren't enough, the other directories hold over half a million articles. However, this new site doesn't wield the same clout as its predecessor, evidenced by the mere 445K pages indexed currently (a simple 'site:' operation in Google Search can verify this).

***
You can compare them to the legit websites focused on health advice:
VeryWell Health has "only" 41K pages indexed in Google Search and 10.7M keywords ranked.
Nao took 2 months almost to outperform the second most popular website about health in the US by the number of ranked keywords (it goes right after WebMD).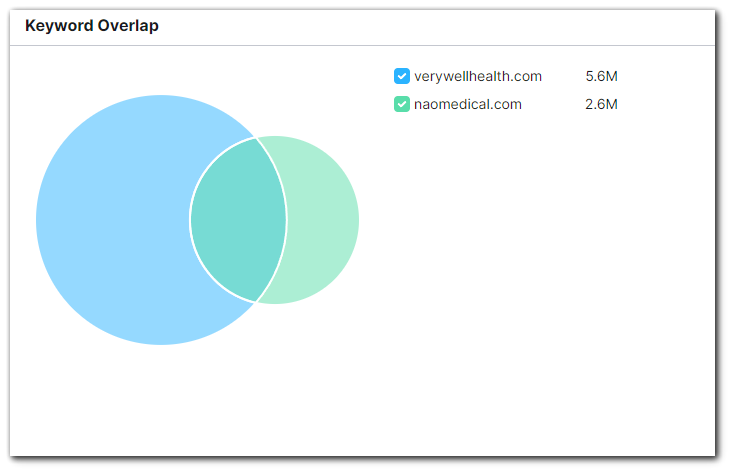 Health.com has 11K pages ranked (7K pages give them visitors, according to SEMRush) and 4.2M keywords ranked in Google Search.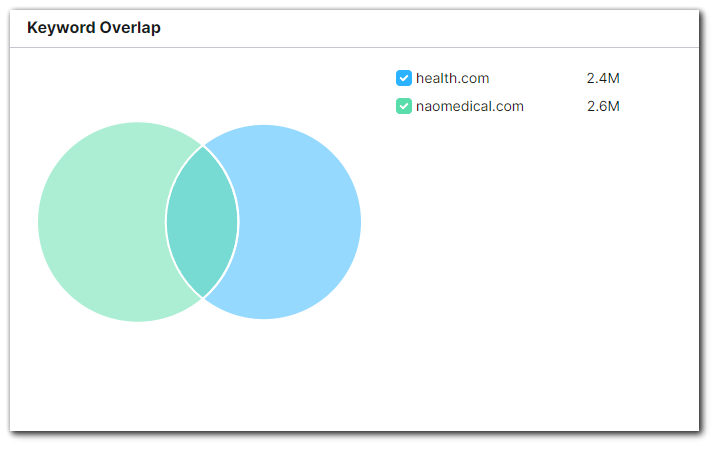 The number of keywords on the screenshot is for the US only, while in descriptions I provide keywords worldwide.
How frequently do they post?
So, the question that's been gnawing at the back of my mind is: do they even vet what they put up? Let's break it down. Posting an article every 2-7 minutes? Seems like ample time to type out a prompt, patiently wait for a response, and then swiftly transfer that content to the site. But hang on a minute—does that fleeting time window really allow them the luxury to even skim through what they're about to unleash on the world? Rhetorical or not, that's food for thought.
Here's a screenshot from their sitemap for https://medicalhealthauthority.com/: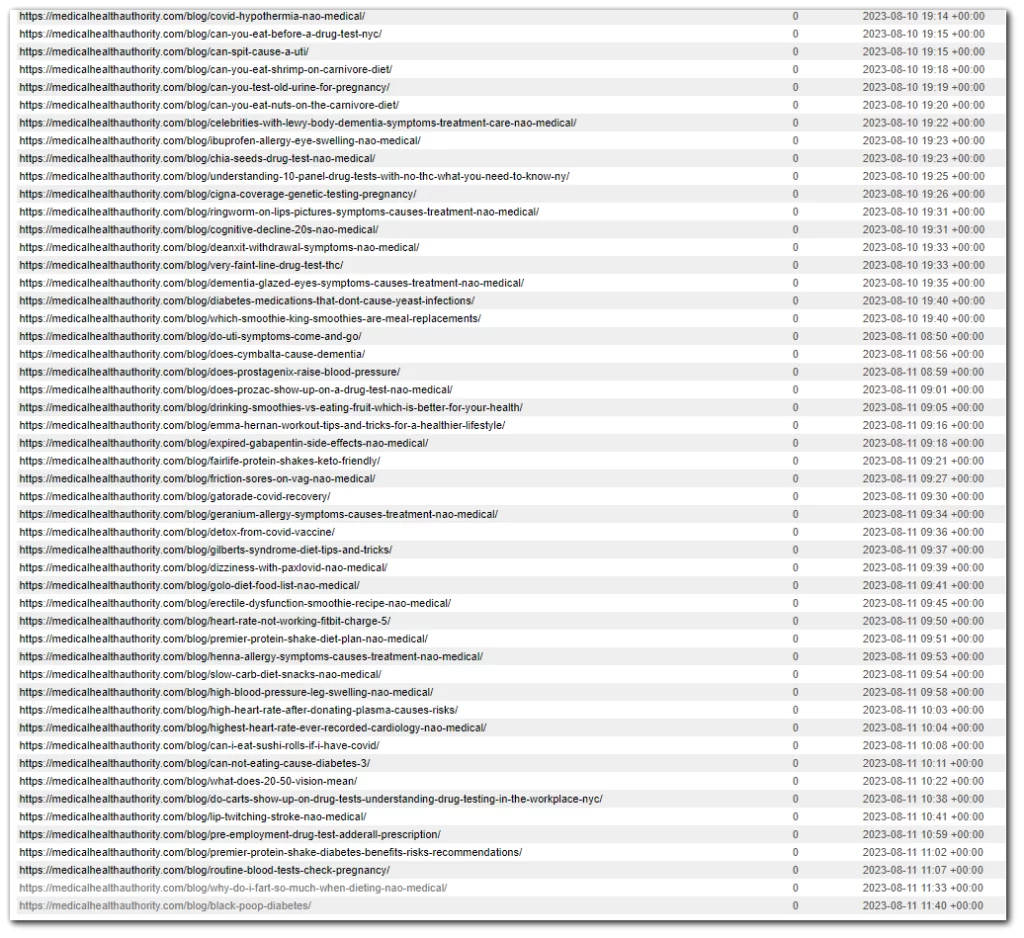 And here's a screenshot for Nao Medical: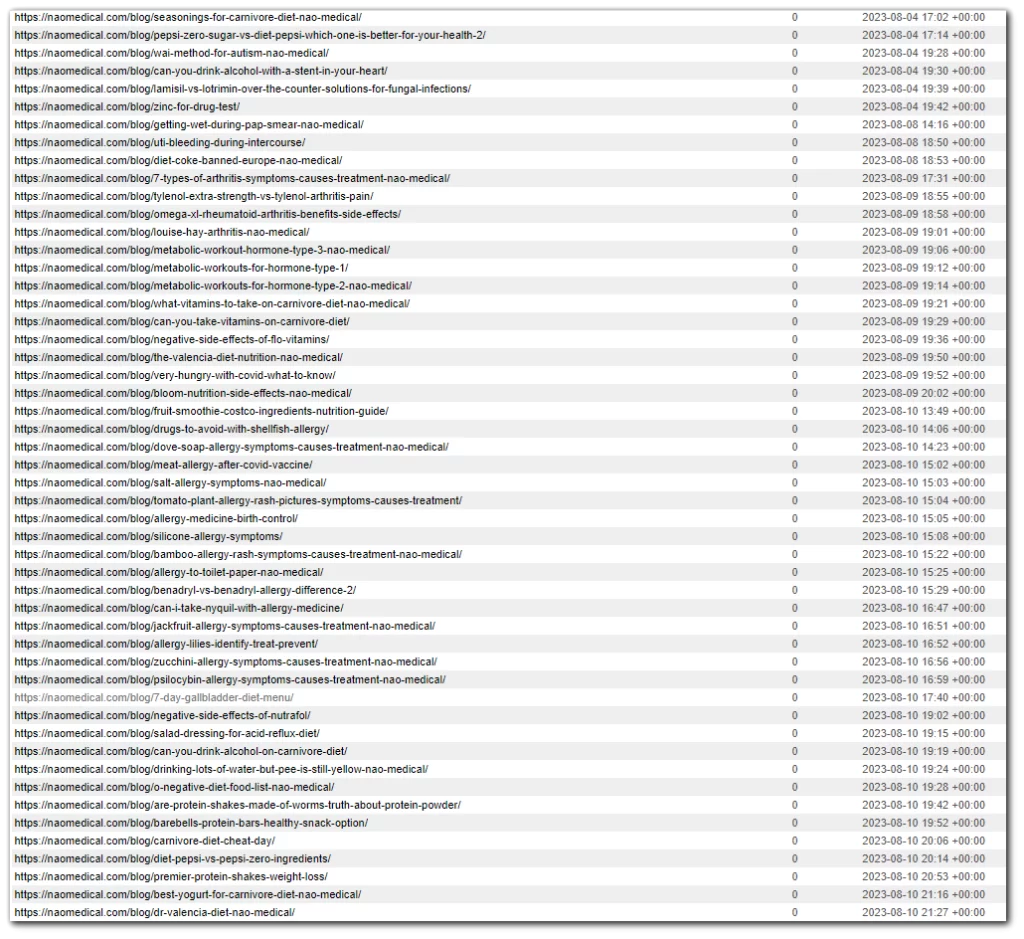 Seems like a thorough work on every piece of content they provide.
A look at their authors
As I mentioned, there are 10 authors who are attributed as authors for Nao Medical content. Considering that Nao doesn't deny the use of AI, it may be better to call them verifiers or fact-checkers.
First up, Abyss Layug, I've found her LinkedIn, holding the fort at Nao Medical in Operations Administration. A graduate of the scenic Pines City Colleges in Baguio City, she has a Bachelor's degree in Pharmacy. That sounds legit, doesn't it?
Then there's Christine Diane Angeles. I haven't found a person with such a name at Nao Medical. But maybe that's Christine Diane Salado? She appears on LinkedIn as an Executive Assistant at Nao Medical. Her educational journey took her through the halls of the First Asia Institute of Technology and Humanities, delving into Tourism and Travel Science Management. Yet, it seems she's scribbling away on topics like "Say Goodbye to Acid Reflux and Back Pain." A hidden medical prodigy, perhaps. Of course, if that's the same person =)
Dr. Nao seems to be the most elusive of the lot. My guess? It might just be a pseudonym—maybe it's a general label for various writers, akin to those generic "Staff Writer" credits.
Dr. Sandeep Jain, however, is very much on the grid. Co-founding Nao Medical is just the tip of his illustrious iceberg. He's been immersed in medical waters since '98, after gracing the Long Island Jewish Medical Center as Chief Resident (actually, I don't how what "graduate as a Chief Resident means, but I may just not be aware). That's straight from their press release.
As for Feladille Salcedo, she remains a phantom, save for articles penned under her name. A similar tale unfolds for Gladys Anne Labsan—solely found to be the author of enlightening pieces such as "5 First Aid Tips for a Suspected Fracture" and a lot of others. Makes you wonder, doesn't it?
Francesca Lim obtained a degree in Mass Communications from Far Eastern University and joined the content brigade. Grace Bautista remains a puzzle. The Grace Bautistas I stumbled upon seem to be soaking up the California sun with nary a mention of Nao Medical.
But hey, we've got Haseeb Jangda. Not only is he steering the product direction at Nao Medical since 2021, but he's also credited as a co-founder of Nao Innovation Lab. Kudos, Haseeb!
As for Mary Raquel Tullao, the breadcrumbs lead to the Philippines. However, their online silhouette seems to avoid any connection with Nao Medical. But if you search for him or her, you will find Francesca Lim =)
In a digital age teeming with information, the real story sometimes lies in the gaps between the lines.
About the TIME article
Although the article on TIME is great (and it made me interested in this thing to the line I spent a day writing mine), it contains two things I don't agree with (and the third just to clarify):
Nao Medical had about 11,000 daily impressions until early June, Haynes says. Then the volume of pages on the site naomedical.com started to spike—between the first time she checked, on July 27, and the second time, July 31, the site went from about 15 million pages to 25 million. Now, the site has around 1.4 million daily impressions. "That doesn't happen organically. It has to be a black hat," she says, referring to people who violate laws or ethical standards on the Internet.
Not all tools are created equal, and unless you're in the inner sanctum of Google Analytics, you're essentially throwing darts in the dark, hoping to hit a bullseye. The 2 most reliable tools are SEMRush and SimilarWeb. Why am I so confident about these two? Well, let's just say I've been around the block a few times, running multiple websites.
The larger your website's presence, the more accurate these tools tend to be. Take Tab-TV.com, for instance. The estimations are spot on, hovering around the 1M visits per month mark. But for the little guys, like Flangwire, these tools can be as off the mark as predicting tomorrow's weather. Despite the optimistic 30K monthly visitors estimation, the reality is a humble 1K.
Now, about Haynes and her wild claims of astronomical numbers per day. I mean, come on, really? How did her conjure up such a (1) huge and (2) pinpoint accurate number? The facts speak for themselves. In July, Nao Medical and its flashy AI mill got around 2-3 million visitors. If you break it down, that's roughly 70K-100K daily visitors. I assume pageviews are around 1.2-1.3; with their website, that would be a top line, and it's highly unlikely visitors ventured beyond their initial Google Search find.

And I don't what 15M and 25M Haynes is talking about; if that's something like webpage count crawlers, they're usually extremely inaccurate. But I provided the numbers at the beginning of this article; you can take a look at them.
The company's strategy is actually very clever, Haynes says. Nao appears to be addressing topics people are searching for that don't turn up many organic results, making it easier for Nao to rise to the top.
That's true, in fact, but that sounds like. Okay, that sounds like if I'm not in all this stuff, I would think Nao Medical has invented something clever or a new approach. Or sth like that.
That's the old-but-gold game of "spy the neighbor's keyword". You just need to subscribe to tools like SEMRush (which I'm personally quite fond of), Ahrefs, or any other SEM tool, and then pick keywords from competitors.
Real media houses or information resources don't typically churn out content for every obscure keyword that pops up in the search. And why would they? Answering every bizarre query, like "10 holes in a woman's body," is not only strange but simply doesn't worth their time. They need a real author to answer the topic, bringing them 40-50 visitors in a month. So, when you search for such a topic, you will end up with a list of reputable sources that skirt around the exact query but don't directly answer it.
For example, Verywell Health is ranked 27 for "10 holes in a woman's body" with their article Female Anatomy. But Nao Medical and other websites find and answer such keywords directly. And there's nothing bad in such direct answers; they enhance the internet and make it more crystalized on even the very specific topics. But that works if you're writing a real article with real people behind its creation and investing time to bring more detailed info. In another way, you're just trying to manipulate Google Search.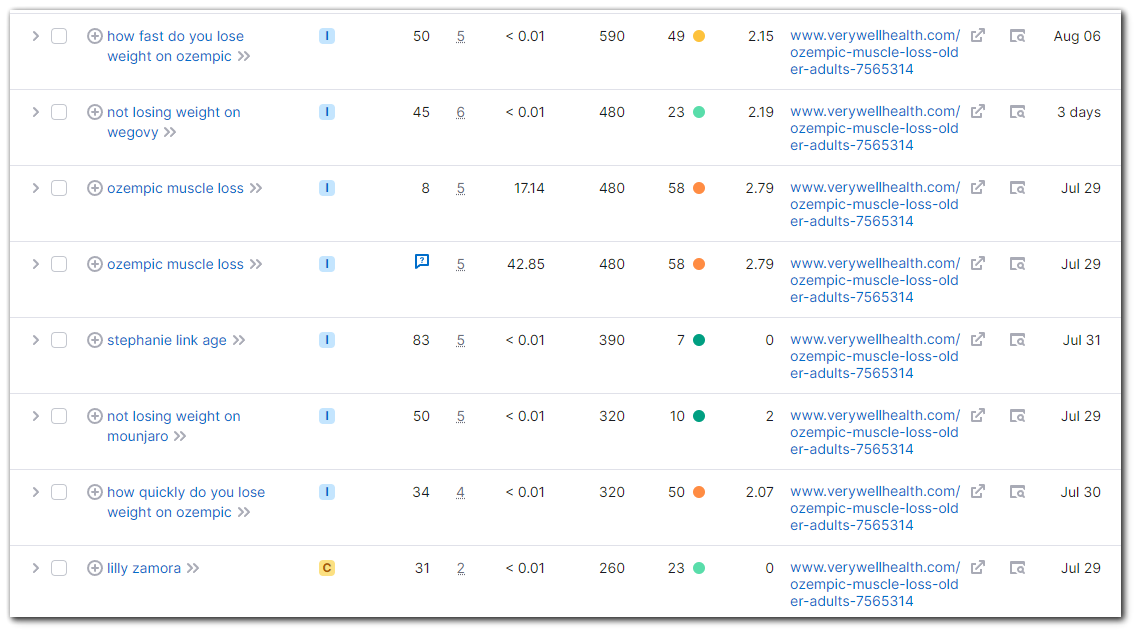 Guess what? Nao Medical has a direct answer to almost all of these keywords!
So websites like Nao Medical just open a popular website like Verywell Health in SEMRush or any other tool and write articles on all of their keywords.
And, since Nao Medical isn't spending too much time on every article, they simply generate them on all topics they meet. And that's the reason why they have some topics written 2 or even 5 times over and over again.
Another way is to use Keyword Search. You just enter a keyword like "throat," and you will see all questions people ask Google with this word; here's how to it works: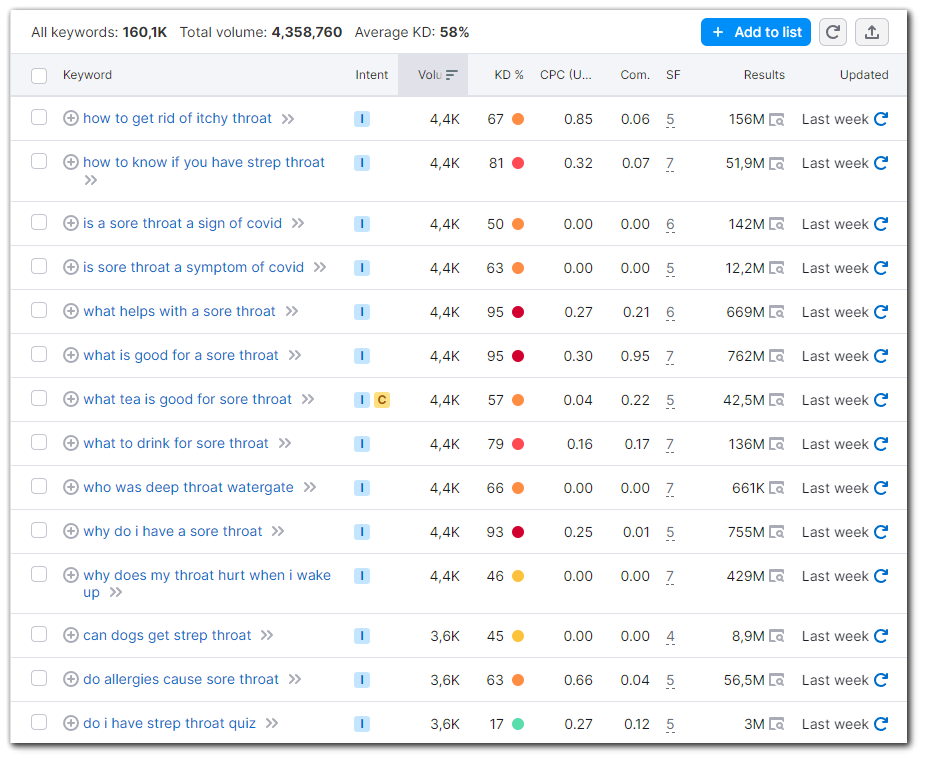 Nick Boyle says, "It's clear to see that AI is being used in some way to falsely inflate this site's organic visibility through mass content production."
Alright, let's dissect this. It sounds like they're trying to become more visible to attract more customers, albeit they don't.
The clinic isn't trying to sell you more dental cleanings or whatever it is they do. No, they've shifted their game. Their real hustle? Cashing in on the digital ad revenue stream. They have Google Ads on naomedical.com (but still don't have them on medicalhealthauthority.com, I assume that because Google hasn't approved the website yet for AdSense).
They participate in Amazon Associates Program (when you place products on your website and get commissions once someone buys them via your link).

And that's their new business, but they could have made around $100K with their website in July just by posting AI-generated staff.
A Nao Medical response
After an article at TIME, Nao Medical hid all the links mentioned in Alana Semuels' article. They even placed a unicorn instead of their articles about unicorns and ketamine: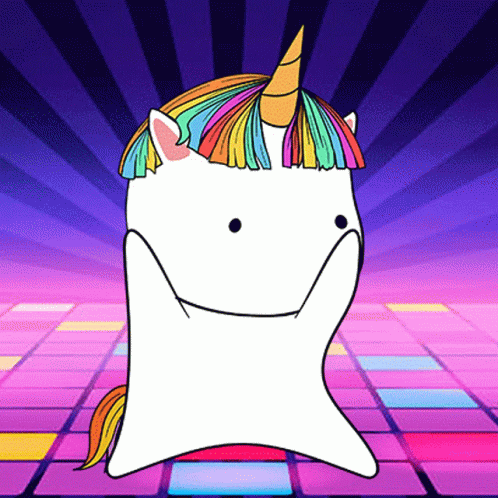 Some posts mentioned in the article are unavailable, and some redirects to their message about TIME's investigation. I already cited a piece from there, but here's one more
"That's time from your life and money from the pockets of big media companies that rely on ad revenue, which is why they are angry."
Nao Medical has around 10 ads on every blog post with their "helpful" info.
***
That's something new in Google Search. Because Google is strict when it comes to health and finance, but now there's a risk that clinics, finance services companies, and other websites that have a high E-A-T just because they're in the business will try to switch to making profits not from their primary business (which is usually challenging), but with flooding their "Blogs" with a ton of content that will rank high just because such websites are authoritative enough. And that's a line where Google needs to re-think its approach to E-A-T at all.
*OMG, I'm sorry, I corrected an article as I was referring to Marie Haynes as a man. Corrected pronounces. Marie Haynes is an SEO specialist with her own agency. And she's a woman, of course. Here's the link to Marie Haynes Consulting.