In the high-octane world of sports endorsements, the game is as much about strategy as it is about athleticism. For sports brands, the ultimate trophy is securing top-tier athletes as brand ambassadors. These superstars don't just wear the brand; they embody it, lending their charisma, prowess, and global appeal to every stitch and sole.
Nike, a titan in the sportswear industry, has always been at the forefront of this game. Their strategy? Simple. Rope in the best to wear the Swoosh. Over the years, they've had a star-studded lineup endorsing their brand. Think LeBron James soaring for a dunk in his signature Nikes or Serena Williams dominating the tennis court in her custom-made gear. Cristiano Ronaldo was also on the board, showcasing soccer cleats.
By the early 2000s, that wasn't only about individual athletes; Nike expanded their empire to sponsor entire teams. National squads were donning the Swoosh, and so were top-tier football clubs. Manchester United was sporting Nike kits during their matches.
Then there was Barcelona, and there was Lionel Messi. Then he was a rising star, but that was obvious he would have a bright carrier. At this point, Messi had been lacing up in Nike cleats for four solid years. Everything was to be in place for a long and fruitful partnership.
And there's one question: Why did Messi, on the cusp of global superstardom, decide to sign with Adidas?
The answer is a mix of oversight, missed opportunities, and the aggressive strategy of a rival brand. A seemingly trivial request ignored by Nike, combined with Adidas's keen eye for opportunity, led to one of the most significant shifts in sports endorsement history.
It's a tale that highlights that every single detail matters.
How you choose your athletes
One question that always stands out for companies like Nike is how to choose the athletes the right way. There's always a dilemma: you need to find the rising superstars and try to make them stand on your side (usually with a long-lasting contract), or you have a chance that the rival will do this before you.
Sounds simple, but there are hundreds or even thousands of young football/basketball (whatever-ball) players around, and companies can't simply offer deals to all of them, so that's always the matter of how you choose the right athletes that would be on the rise. Otherwise, you're always at risk of spending money on players that will never show themselves at their best.
***
But sometimes that's quite obvious, and the chances you will make the wrong shot are quite low. That's exactly the case with Messi. Even if he would never become one of the greatest players in the world, he at least had almost a 100% chance to be in the first legion of great and promising players.
Lionel Messi from Rosario, Argentina, burst onto the football scene as a promising sensation. His skills were undeniable and obvious, and it wasn't long before he caught the eye of major brands. Nike, always having a knack for spotting talent, quickly signed Messi during the nascent stages of his career.
As detailed by the Mirror, Messi was not just another athlete for Nike; he was the future. They supplied him with boots and apparel and even featured him in global marketing campaigns. The relationship seemed perfect. Messi was rising, and Nike was right there with him.
The trivial oversight
As with many tales, there's always a twist. We don't know why Messi abandoned Nike and signed with Adidas, but there are some rumors and gossip.
According to WSJ, a seemingly insignificant event would set the stage for a major shift. Jorge Messi, the father of Lionel, made a simple request to Nike to deliver some additional gear for his son.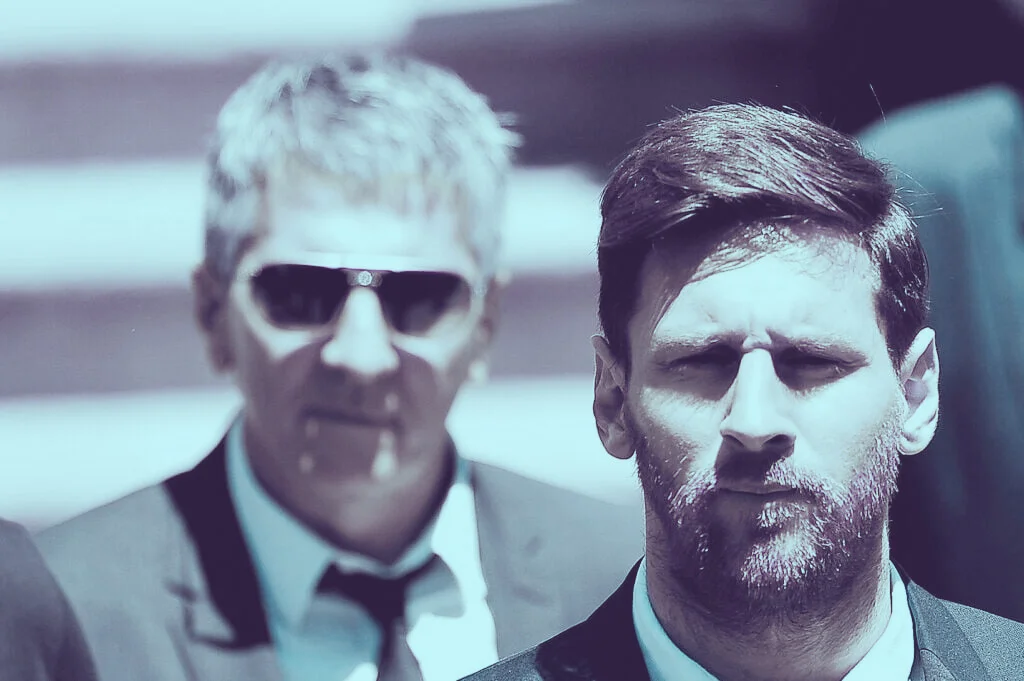 But, as fate would have it, this request fell on deaf ears. Neither Nike's Iberian nor their South American operations responded. This oversight, which might seem minor in the grand scheme of things, was the beginning of the end. It was akin to a tiny crack in a dam that would soon burst.
***
That wasn't the first time when the company made such a mistake. The reason is simple, and it underlines the different approaches to all such deals at all. For the company and its representatives, everything is simple enough: they offer contracts and money, and the athlete should agree to or discuss the contract details. But for athletes, everything is more personal.
That's the same as for the story of Stephen Curry; the company made almost the same mistakes: misspelled his name and used a presentation made for another athlete with some remnants from the previous usage left.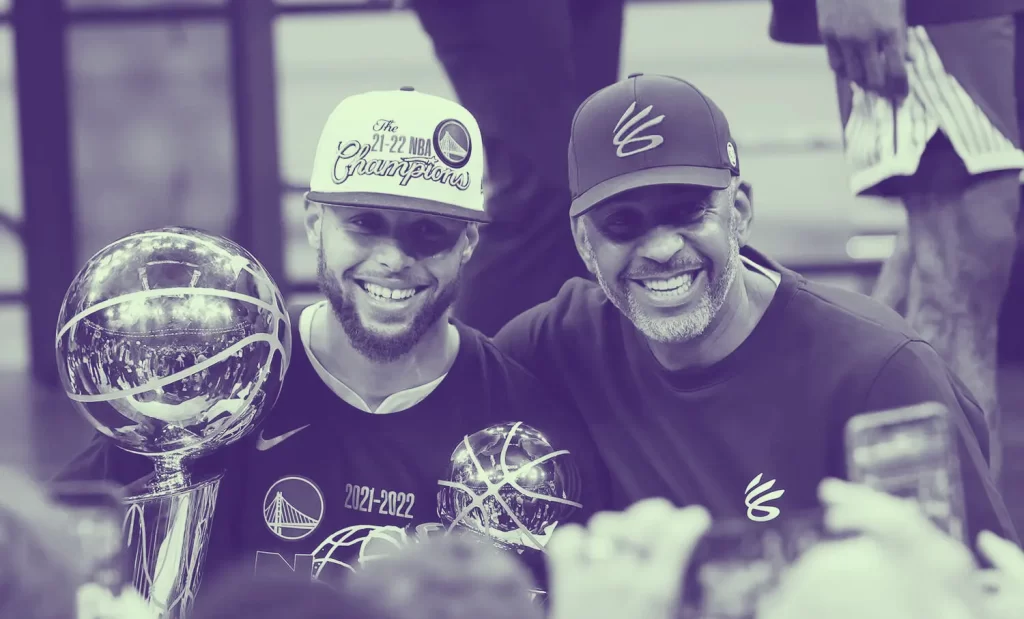 That seems insignificant if we take this from the brand's perspective: the typo and some mistakes. Not cool, but at least there's nothing extremely bad. And that doesn't affect the proposition itself. What's the difference whether your name is written Stephen or Steven, as that doesn't change the contract details?
But for athletes, that comes the other way. That looks like disrespect, and that's something they don't like.
The old generation behind
The other thing you should know – athletes usually are influenced hardly by their parents: Messi and his father, Curry and his father, and many others. The fact is parents, especially fathers, play not only important roles in their lives but in their careers as well.
And that's the point companies need to take into consideration. These people are much more about respect than younger generations. Even if for the athlete, the typo or some mistake maybe just a fun fact, for their parents, that's a glow on their faces. The disrespect to their child from a big company that wants to pay him to enrich their business. And they even don't take care of details.
Of course, that's not how the thing really looks like. All these typos, mistakes, and other missteps are just oversights of the brand's people. And they don't mean to make something offensive. People just make mistakes.
If WSJ is right, Nike made a simple oversight, but that led to Messi's switch to Adidas.
The Three Stripes Beckon
But other information leads us to a common explanation: Adidas paid more. Maybe, that was a combination of two factors. You can stand with your old brand if you have respect to them (and believes they have respect for you), but if you realize they're just about business, you can turn to the same attitude.
As Sportkeeda points out, Adidas wasn't just offering Messi a contract; they were offering him a kingdom. And when Nike hesitated to match Adidas's offer, Messi made the switch. By 2006, the world saw Messi, once synonymous with the Swoosh, don the iconic three stripes of Adidas.
But Nike wasn't ready to let go without a fight. They claimed to have a "binding agreement" with Messi and even took the matter to court. But, as the legal drama unfolded, it became clear that Nike's "agreement" was merely an oral commitment. The Spanish courts sided with Messi, and Nike's hopes were dashed just like that.
***
Post the switch, Messi's career soared to even greater heights. He became the face of Adidas, winning accolades and setting records. From Barcelona to Paris Saint-Germain, and now with Inter Miami, Messi's journey with Adidas, as highlighted by Sportbible, has been a testament to the brand's vision and strategy.
***
Sadly, the impact of even one of the best soccer players in the world is insignificant when it comes to one of the biggest brands. Of course, Nike has lost something, but the company is feeling good. Their market cap grow from around $21 billion in 2006 to $267 billion in 2021. Then, it went down to around $165 billion as of 2023, but that's 100% not about Messi.
Adidas' market cap changed from around $10 billion in 2006 to $35 billion in 2023. So it seems Messi doesn't matter when it comes to companies' business.
But hey, don't take this as a battle of brands or something. That's just about an individual contract. Messi was wearing Nike in Barcelona and PSJ (at least a T-Shirt), so Nike was still on board with Messi showing up with their logo.